Mix and Match
Winter is a prime time to play around with mixing fancy accessories with your otherwise drab attire.
1
So it's really super duper brrrrr freezing outside, and we have no other choice but to layer like it's nobody's business. And we are tired of the same look over and over. We look kind of like chic homeless people to be honest, and we don't have much choice because eff it's cold out there.
Our savior: the accessories. This is the best time to play around with mixing and matching our fancy accessories with our otherwise drab daily outfits. Because yes you can rock your thigh high boots with a double layer of leggings, and yes you can add your fanciest statement necklace of the season to your plain black sweater and tired skinny black jeans. Break out your shimmery scarf, use summer's handbag for a pop of color, throw a dress over your long sleeves and stone-washed jeans, or rock a sequined beret for all we care. But by all means, put a little class into it. It's certainly not getting any warmer.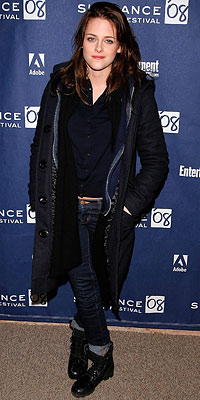 Emma Dinzebach
Daily Sales Email, or Subscribed to our RSS Feed? Don't miss a Sale!
Posted by Emma Dinzebach at 12:00 AM
bargain news
|