Mask-erade
0
When the temperature heats up, skin kicks into overdrive, spewing out more technical problems than a 1989 Audi.  A perfectly temperate complexion may suddenly transform into a hot mess of oil spills, dry patches and irritation, leaving one to wonder if she needs to call her dermatologist or a mechanic for a fix.  While summer is welcome with open arms, problem skin is not.  A good face mask is like one-stop shopping for the skin, offering temporary relief from the throes of humidity and, with continued year-round use, the promise of more even skin tone, a subtle glow, and well-behaved pores.  I tested a few for the sake of The Vogue City readers' inquiring minds (and even included a homemade favorite that costs pennies – literally) and budgets. 
Clay masks reign supreme in sopping up T-zone oil, and are goof-proof:  apply, let it dry, and wipe clean.  I like Best Bath Store's Dead Sea mud mask for $19.95.  Its rich formula is chock full of minerals, nutrients and has a grainy, thick texture that feels glorious when swiped on the cheeks, chin and nose.  I use it about once a week, usually when I'm busy stalking, er, browsing, Facebook and sipping a cup of green tea.  Do-it-yourself relaxation, indeed.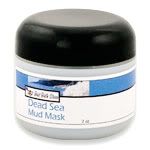 If your forehead is dryer than the Sahara and your chin might spontaneously combust from dead flakes, I recommend the Body Shop's 3-in-1 Honey & Oat scrub mask for $16.50.  While my genetics have me destined for a lifetime of blotting paper and hand-held fans, I have friends with dry, sensitive skin who swear by this eco-friendly power product.  The option to apply twice a week is there – if your skin is sensitive, start with a once-a-week application and work your way up.  Kind of like the starter boyfriend you have mixed feelings about:  easy does it.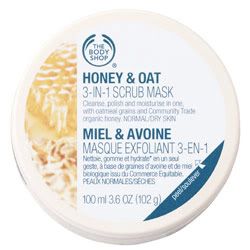 Now, if your skin is neither here nor there and is lost in the transit of being labeled (and what's in a label, really?), look no further than your pantry for a cure.  Honey, that delicious sticky sap that sends my aforementioned tea into a tailspin, can be applied as is to dry skin for a tasty – and cheap – mask.  Honey is naturally moisturizing, but also zaps oil and provides a hit of natural antioxidants to calm even the sassiest skin.  Just be careful to wash, not lick, it off after about 10 minutes or so.
Masks:  summertime skin saviors or time sapping treatments better left for the birds?
-Karyn Polewaczyk
Daily Sales Email, or Subscribed to our RSS Feed? Don't miss a Sale!
Posted by karynpol at 12:00 AM
bargain news , BEAUTY , Spa Treatments |