Is staying smooth a sticky situation for your budget?
0
Is staying smooth a sticky situation for your budget?

One of the best memories I have from last summer's vacation on Martha's Vineyard wasn't the backyard barbeque my friends and I threw at our rental house, nor was it the leisurely bike ride I took through historic Edgartown on a sunny Wednesday afternoon.  Instead, it was the glorious feeling that filled my ego each morning as I pulled on my swimsuit en route to the beach, bypassing the line for the bathroom (we fit six girls into a two-person cottage – you do the math) and enjoying the extra half hour or so I had each day as everyone else scrambled for a fuzz free existence.  I had bit the bullet the week before, exchanging $100 and a few awkward moments with my aesthetician for a perfectly waxed bikini line and underarms.
In my efforts to stay smooth, I've also forked over $80 for the occasional Brazilian wax if I'm dating a guy I really like, only to curse the $80 less I have for retail therapy when we break up the next week.  I've spent an unfortunate $6.99 on a bottle of Nair that left my apartment smelling like a rodent pancake from Hell's Kitchen and left my legs raspberry tinged and tingly; and have gone so far as to consult with a laser hair removal specialist at a medispa, only to scurry back to disposable razorland in fear of a four-figure price tag for hairless gams.
The equation of staying hair free is this:  Time – hair – money = your happiness threshold.  A razor might be the cheapest method to remove hair initially, but cartridges, shaving creams and treatment lotions add up – nevermind the need to repeat the process every day.  Waxing at the salon is great, but regrowth is inevitable after several weeks.  Laser hair removal can be a sure-fire way to defeat your stubble for good – if you're willing factor in the length of time you'll stay that way and not focus on its initial costly investment.
With a bevy of summer weddings to attend and a trip to San Francisco in my future, it makes sense to visit the salon for a date with a treatment room and a tub of hard wax.  But, with my wallet wearing thin after abiding by Crate & Barrel bridal registries and a roundtrip ticket to the Left Coast, I'm sticking with the men's Gillette Fusion razor ($13 for a package of 4 replacement cartridges at Duane Reade), Suave apple conditioner ($1.69 at Target – and yes, hair conditioner does a better job than conventional shaving cream) and Juice Beauty's Soothing Serum ($36 at Whole Foods) for the inevitable razor burn that flashes through my sensitive skin.
Daring to bare:  a challenge for the mind – or for the wallet?
Posted by Staff Writer at 09:41 AM
bargain news , BEAUTY , STYLE/BEAUTY
|
0
When the temperature heats up, skin kicks into overdrive, spewing out more technical problems than a 1989 Audi.  A perfectly temperate complexion may suddenly transform into a hot mess of oil spills, dry patches and irritation, leaving one to wonder if she needs to call her dermatologist or a mechanic for a fix.  While summer is welcome with open arms, problem skin is not.  A good face mask is like one-stop shopping for the skin, offering temporary relief from the throes of humidity and, with continued year-round use, the promise of more even skin tone, a subtle glow, and well-behaved pores.  I tested a few for the sake of The Vogue City readers' inquiring minds (and even included a homemade favorite that costs pennies – literally) and budgets. 
Clay masks reign supreme in sopping up T-zone oil, and are goof-proof:  apply, let it dry, and wipe clean.  I like Best Bath Store's Dead Sea mud mask for $19.95.  Its rich formula is chock full of minerals, nutrients and has a grainy, thick texture that feels glorious when swiped on the cheeks, chin and nose.  I use it about once a week, usually when I'm busy stalking, er, browsing, Facebook and sipping a cup of green tea.  Do-it-yourself relaxation, indeed.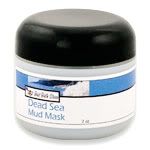 If your forehead is dryer than the Sahara and your chin might spontaneously combust from dead flakes, I recommend the Body Shop's 3-in-1 Honey & Oat scrub mask for $16.50.  While my genetics have me destined for a lifetime of blotting paper and hand-held fans, I have friends with dry, sensitive skin who swear by this eco-friendly power product.  The option to apply twice a week is there – if your skin is sensitive, start with a once-a-week application and work your way up.  Kind of like the starter boyfriend you have mixed feelings about:  easy does it.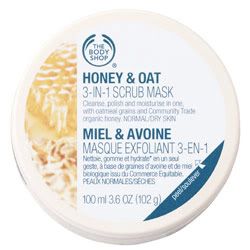 Now, if your skin is neither here nor there and is lost in the transit of being labeled (and what's in a label, really?), look no further than your pantry for a cure.  Honey, that delicious sticky sap that sends my aforementioned tea into a tailspin, can be applied as is to dry skin for a tasty – and cheap – mask.  Honey is naturally moisturizing, but also zaps oil and provides a hit of natural antioxidants to calm even the sassiest skin.  Just be careful to wash, not lick, it off after about 10 minutes or so.
Masks:  summertime skin saviors or time sapping treatments better left for the birds?
-Karyn Polewaczyk
Posted by karynpol at 12:00 AM
bargain news , BEAUTY , Spa Treatments
|
0
Take a pass on the flowers, card, and candy and opt for a little mother-daughter (or mother-son!) time this weekend with a flurry of décor events toting goods from the top design arbiters. For brand new goods with 60-80% off retail tickets, head down to Chelsea where the Metropolitan Pavilion is hosting Housing Works' fifth annual Design on a Dime charity event to benefit a new Brooklyn housing complex for those suffering from HIV/AIDS. Design heavy-hitters like Ty Pennington, Charlotte Moss, and Elizabeth Bauer create various room vignettes with new goods which will be up for public view and purchase today and tomorrow. But if you're looking for a little free design advice to go with your new purchase, stop by former Domino editor at large Tom Delavan's Greenwich Village town house as he and his former cadre of editors purge their closets of décor props no longer needed (RIP Domino). The likes of Wendy Goodman (New York magazine), interior designers Katie Ridder and Tom Flynn, as well as former style director Dara Caponigro have contributed 1,500 square feet worth of items (3 rooms!) filled with items like an Africa-inspired platter ($40), footed table ($100), and French farm stool ($90) all going for reasonable and ridiculously slashed prices. And we all know moms are the best at checking over every purchase from buttons down to zippers (or in this case down to table legs) for every nick and crack so what better way to get in some bonding and shoppage too. And fashionistas take note, former editor in chief Deborah Needleman is contributing her Lanvin, Prada, and Chloe frocks. And just an L train away, another former Domino stylist Nicolette Camille is setting up a weekend sidewalk flower stand offering bouquets bundled in brown paper and flowers in mint julep cups. Those who aren't keen on finding a way to lug their oversized wares home can opt for a mobile and wallet friendly floral arrangement because who are we kidding, moms love flowers for Mother's Day.
The Saturday game plan:
Metropolitan Pavilion
125 W. 18th St.
10AM-6PM
13 W. 9th St., garden apartment
10AM-5PM
Bring your green as it is cash only.
Corner of N. Sixth St. and Bedford Ave, Williamsburg
11AM-5PM
And for some emergency arrangements, note that it's open Sunday too!
Posted by Wendy at 11:42 AM
bargain news , DECOR
|
0
If beauty is in the eye of the beholder, you'd better make sure your peepers are looking their best.  A good eye treatment, whether it be a cream, a serum, or Mother Nature's favorite remedy – beauty sleep – can work wonders on the delicate area around the eye.  Unfortunately, this also the first area to show age.  While we can't promise to turn back the hands of time, let The Vogue City show you how to have a good time with these tried-and-true eye treatments.
My first stop:  Cosmedicine's Eye Specialist ($45 at Nordstrom and Sephora), which promises to "lighten and brighten under eye circles, soften fine lines and wrinkles, and tighten skin around the eyes." 
It didn't mention anything about curing my Sunday morning hangover from the five or six dirty martinis I'd consumed the night before, but I was curious to see if it would have any effect on the cruel set of bags under my eyes I'd also awoken with.  The cream, which is dense from a combination of botanical extracts, Vitamin C and anti-inflammatories, sank into my skin without a greasy residue that some eye creams are notorious for.  It also performed under the pressure of the three coats of concealer I'd applied, setting the pigment without creasing, which inspired me to celebrate with three more Bloody Marys.
Next up:  Best Bath Store's Intensive Under Eye Treatment ($34.95 at bestbathstore.com). 
This treatment was more like a mousse, delightfully whipped full of minerals, chamomile and soy peptides, and produced a cooling sensation when applied.  It felt so great that I didn't read the instructions to apply it only at nighttime – as in when you go to sleep, not when you go to disco – and decided to wear it under my normal cloak of makeup armor which caused some smudging of my mascara.  Such is a risk one must take as queen of the dancehall.
Last, but never least, comes a product from my favorite wallet-friendly line:  Burt's Bees and their Healthy Treatment Royal Jelly Eye Creme ($14 at drugstores). 
 Not only is this product 97 and some odd percent natural, it also smells delicious.  The creme is just that – a heavy creme full of royal jelly, an extract that is, oddly enough, also used as a weight loss supplement; Vitamin E and aloe vera – use sparingly for best results.
The Vogue City's verdict is in:  whether you're 25 or 95, save fine lines for pinstriped pants, and stick with a good eye treatment to handle the rest.
-Karyn Polewaczyk
Posted by karynpol at 06:00 AM
bargain news , BEAUTY , STYLE/BEAUTY
|