Booking Shots
0
Cross off your reading list and decorate your pad all in one with these tried and true ways to book it. Our latest obsession is over coffee table tomes that work as eye candy for the living room. Easily upgrade your old bookshelf with some inspiration from these fashion heavy hitters.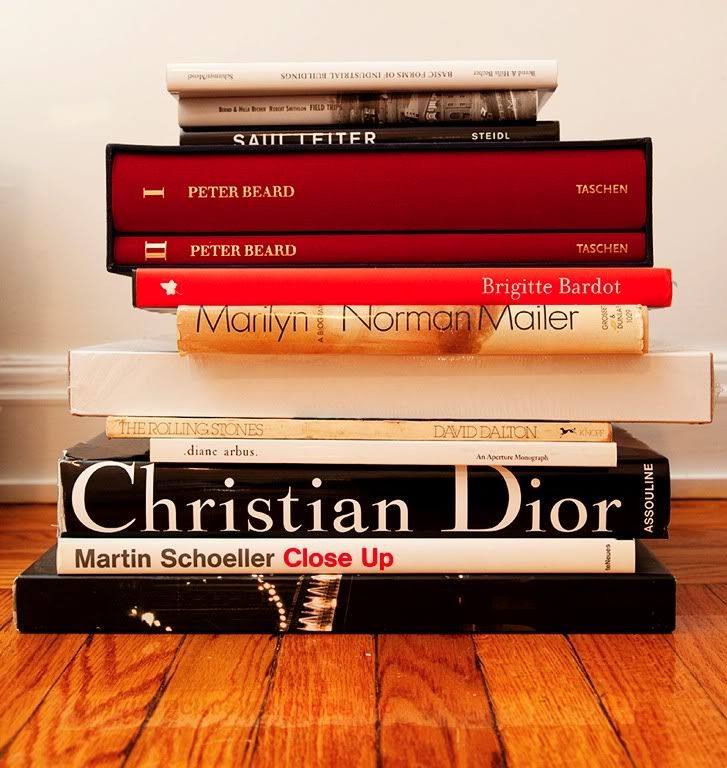 Julia Roitfeld (who we noted before for her monochromatic chic apartment) simply goes for stacked with her fashion-centric books. Little piles of haphazardly stacked books might not make for any practical use unless you have a ridiculously low chair to pair with it but keep it angled and near a little used corner of the room and it becomes a visual stunner that's out of your way. T: The New York Times Style Magazine editor Stefano Tonchi follows the same logic but just keeps his stacks short and window side.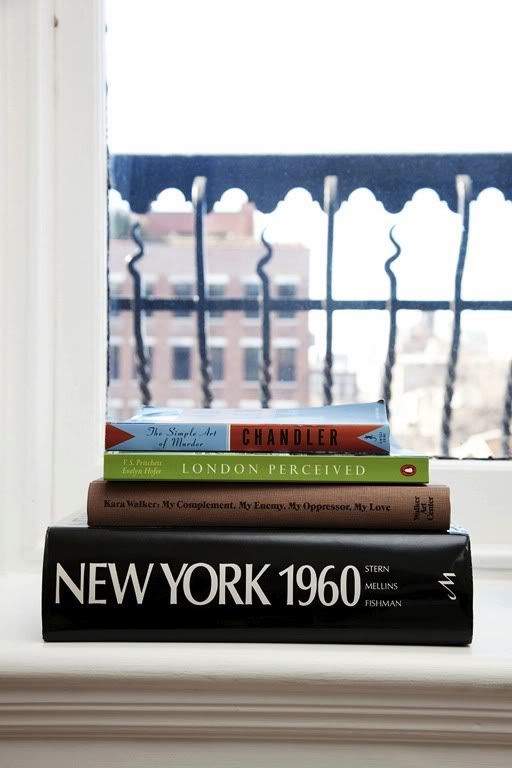 But if you like things in neat rows, think shelved… just revamped so that it has a punch of color with a rainbow-themed arrangement.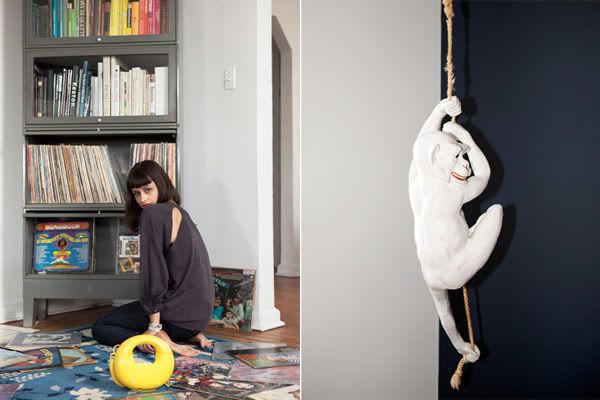 Lisa Mayock (one half of fashion label Vena Cava) keeps her titles color coded. But of course before thinking décor, one has to evaluate their reading collection. There's no reason to fret if your collection of books is a bit thin. A quick Craigslist search pops up dozen of free book listings.
Though you might find it easier to weed out the duds through shopping for used books like at Housing Works where I spotted this pretty black and white photography book filled with snapshots of New York City bidding at an affordable $15.
-Wendy
 
Daily Sales Email, or Subscribed to our RSS Feed? Don't miss a Sale!
Posted by at 12:00 AM
Bargain Hunting , bargain news , DECOR , STYLE/BEAUTY |