0
WHAT: Chopard & Bulgari Online Sample Sale @ Gilt
WHY: Chopard & Bulgari Jewelry up to 70% off!
WHEN: 7/20 8am – 7/22 8am
WHERE: Gilt.com
*To sign up & access the sales, please click here.
Join Gilt to find the best brands at 70% off – no coupon needed!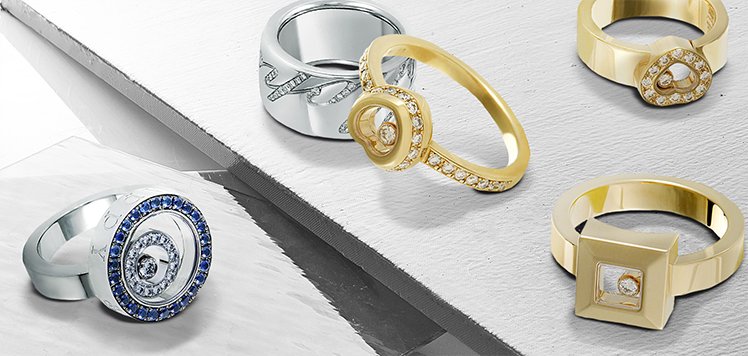 Posted by Bindra at 08:21 AM
Jewelry & Watches , Online Sample Sales , Today's Sales
|
0
I've used Rent the Runway in the past. I am sure you have too. After all, why would anyone want to buy an haute couture dress that would most likely be worn once? It makes sense to just "borrow" it. You rent it, twirl around in it one night, send it back. No strings—or typical price tags—attached.
Now Rent the Runway wants you to give up on your closet, and replace it with their "Rotating Dream Closet." "I want to put H&M and Zara out of business," said Jennifer Hyman, CEO and co-founder of this disruptive company. Its new program allows members to rent four pieces each month for only $89. This is no surprise since the company is marching toward an IPO. It's on a mission to attract millennials, grow into an empire, and own as much media buzz as possible.
How am I reacting to this news? Well, ever since I read Marie Kondo's book, The Life-Changing Magic of Tidying Up, I have been flirting with the idea of decluttering my apartment and keeping only items that—in her words— "spark joy." Despite my many attempts to downsize, my small Manhattan apartment continues to have a rather cozy, non-minimalist feeling to it. So… when I read this news about Rent The Runway, the Marie-Kondo-part of me considered their offer for a split second. But then I quickly dismissed it. The name "Rent The Runway" makes sense when you're literally renting the runway. When you're borrowing evening dresses you'll wear only once, this brand is the way to go! But… the concept doesn't really hold up when it comes to a Nike hoodie. The thought of sweating in somebody else's tank and leggings makes me a little queasy. Even wearing somebody else's jeans feels… wrong. But maybe that's just me! There's no doubt that I love the thrill of finding a designer item on sale and then making it mine. Without shopping, I'd miss that.
What about my aspirations as a minimalist? I guess I can start with the kitchen. Because there's no way I'm giving up next week's sample sales:
Women's Clothing: Escada Sample Sale
Women's Shoes: Nicholas Kirkwood Sample Sale
Cocktail and Evening Wear: Romona Keveza Collection Sample Sale
Handbags and Jewelry: Bulgari Sample Sale
For many more sample sales, here is the complete list.
I believe there is a nice, happy medium between "The Rotating Dream Closet" and your pre-Marie Kondo overstuffed one. You find it by shopping responsibly. Know your wardrobe—what you have and what you need. Set a budget before you go shopping and make sure what you purchase is a good deal. But most importantly, do some preemptive Marie Kondo work by buying only items that truly spark joy.
Happy shopping.
Posted by Staff Writer at 03:02 PM
Our Views and Opinions
|
0
WHAT: Bulgari Sample Sale
WHY: Jewelry, watches, handbags, accessories & fragrances at a discount at the Bulgari Sample Sale.
Credit cards only (American Express, Visa or MasterCard). All sales final.
Strollers not allowed. No children under 12 will be admitted.
All coats, bags and handbags must be checked in at coat check.
WHEN: 11/18 - 11/21; Sat-Tue (9-6:30)
WHERE: Soiffer Haskin
317 West 33rd Street
(Just West of 8th Avenue)
New York, NY
(917) 562-2140
For the complete list of today's sales and sample sales check HERE.
Bulgari is an Italian jewelry and luxury goods brand that produces and markets several product lines including jewelry, watches, fragrances, accessories, and hotels.
Posted by Bindra at 01:57 AM
Beauty , Calendar Pick , Handbags & Accessories , Jewelry & Watches , NYC Sample Sales & Retail Sales , Sample Sales NYC , Today's Sales
|
0
WHAT: Vintage Bulgari Jewelry Online Sample Sale @ Gilt
WHY: Vintage Bulgari Jewelry up to 60% off!
WHEN: 5/23 12pm – 5/25 12am
WHERE: Gilt.com
*To sign up & access the sales, please click here.
Shop Top Designer Brands at up to 60% off retail on Gilt.com
Posted by Bindra at 05:13 AM
Jewelry & Watches , Online Sample Sales , Today's Sales
|