West-ward Bound
0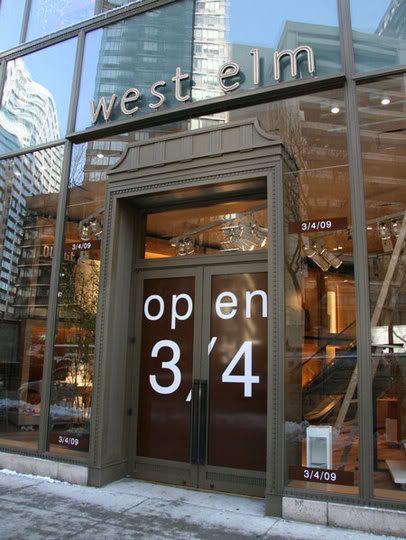 Though January turned out to be a bad month for the home furnishings industry (pink slips at Williams-Sonoma, Chapter 11 at Wedgwood, and who could forget, RIP Domino), spring seems poised to breath life into interior design with a new string of décor shop openings littered throughout the city. First up, the eco-friendly Green Depot had its Bowery debut last month and was closely followed by Droog Design which made SoHo the site of its first American outpost. Now barely a week later, the Upper West Side gets its share of the interior design pie with the debut of West Elm's newest uptown location. No more treks down to Chelsea after today when the 24,000 square foot store opens to the public. Mid-priced furniture, tableware, linens, and lighting will pepper the second-story space along with installations by famed event designer David Stark. Last night's private auction event has guests bidding on pieces sculpted to mimic topiaries, potted cactus, and even alarm clocks using only old West Elm catalogs and packing material. Even though the goods were auctioned off to benefit the Cooper-Hewitt Museum, the designs will still call the store home through the month of March so take a trip uptown while the installations remain.
1870 Broadway @ 62nd Street
New York, NY 10023
212.247.8077
Photo credit: Apartment Therapy
Daily Sales Email, or Subscribed to our RSS Feed? Don't miss a Sale!
Posted by Wendy at 03:20 AM
Chic stores for your stylish home , DECOR , Retail Scoop |