Weekly Retail Report
eBay, the environment, underwear and jewels this week...in shopping.
0
Merry Monday and welcome to our first start-of-the-week trend casting summary of all things retail news. Away we go…
A U.S. appeals court mainly sided with eBay Thursday in Tiffany & Co.'s case against the ecommerce resale giant arguing that eBay knew counterfeit Tiffany products were being sold and made no action to remove the products and penalize their sellers. A judge ordered a case against false advertising to a lower court. For consumer purposes, eBay argued that they also have a vested interest in keeping counterfeit merchandise off of their site but that they prefer "cooperation to litigation" in the handling of matters. Gucci Group and LVMH took note.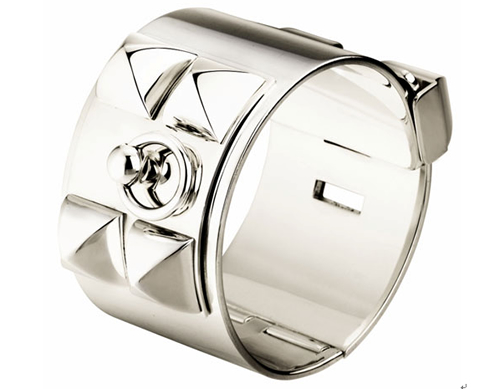 Making your underwear, your outerwear is a recurring trend hitting the retail market big this spring sending lingerie sales skyrocketing. Hermes launched a fine jewelry line with exclusive designs by Pierre Hardy and on the lowbrow, Kimora Simmons is set to launch her fifth (as in cinco) perfume line this month. To accompany her signature shoes and sunglasses, the House of Harlow 1960 prepares for Nicole Richie-designed handbags, which are reportedly "very, very Nicole," next spring. Gucci Group & YSL megaman Mark Lee joins team Tory Burch.
In trade, specialists say the recession recovery might be hindered by China and U.S. trade relations. Recent Southeast Asian and New Zealand trade deals indicate the world is moving towards bilateral agreements, and the U.S. might fall behind if Obama can't make import trade a priority. The U.S. is still weary of China's policies which include the use of government subsidies, a policy many say drives down the import price unfairly low. At the Prime Source Forum in Hong Kong last week, sustainability reared it's head. As U.S. consumers become increasingly eco-conscious, failing to integrate environmental policy in their plan might be another barrier.
And for this week's sign of the times, Claire's was covered in black this week while both Movado and Harry Winston reported 4th quarter losses. Your homework, buy fine jewelry, until next week…in shopping.
Emma Dinzebach
Daily Sales Email, or Subscribed to our RSS Feed? Don't miss a Sale!
Posted by Emma Dinzebach at 09:27 AM
Bargain Hunting , bargain news , STYLE/BEAUTY , TRENDS |