The First Designer
0
The First Lady is taking her fashion sense and sensibilities with her to the Oval Office as she appoints celeb interior designer Michael S. Smith (his list of clients run from the likes of Michelle Pfeiffer to Rupert Murdoch) to outfit the halls of the East Wing. And as her infamous mustard yellow Tonight Show outfit would suggest, she has her eye on contemporary chic pieces at J. Crew prices. That means rehabbing the private quarters of the White House to read "casual" while using "affordable brands and products." Err, so does this mean we can expect more subtle décor at Anthropologie price points? That may be up in the air for now, but what we do know is that the first rooms up on the redo roster are First Daughters Malia and Sasha's bedrooms for which simplicity a la bunk beds just will not do.

For now, take a look back at décor tastes of former first ladies by how they dressed their master bedrooms.
The Eisenhowers went with Mamie Pink tufted furniture;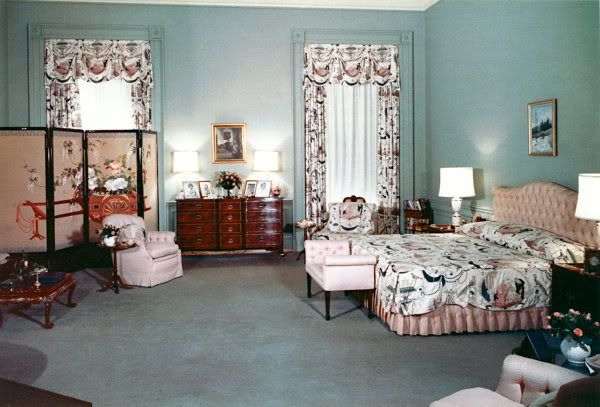 the Kennedys went with an elegant powder blue and white color palette accented with Louis XVI-style chairs;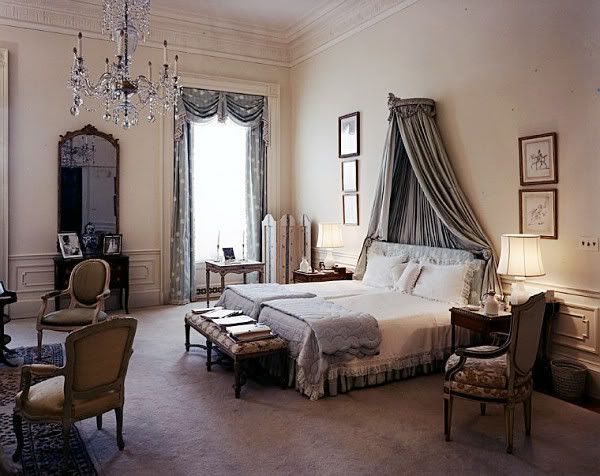 and the Reagans went with hand-painted Chinese wallpaper with birds and bamboo for the walls and pink carpeting on the floors: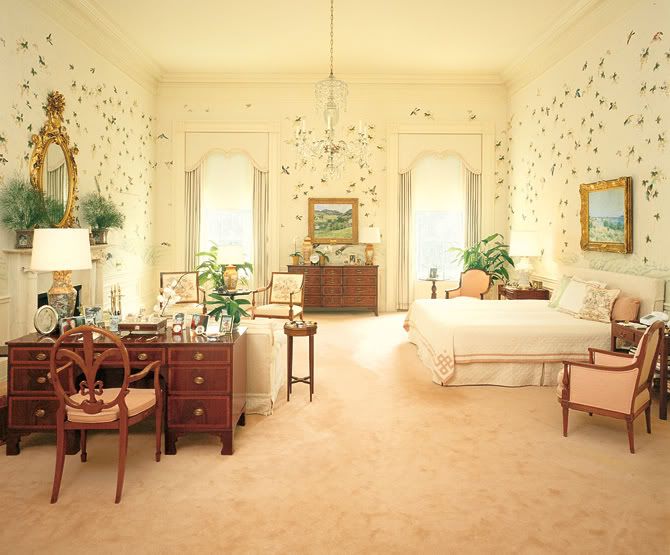 -Wendy
Daily Sales Email, or Subscribed to our RSS Feed? Don't miss a Sale!
Posted by at 10:56 AM
DECOR , STYLE/BEAUTY |