Target and IKEA debut their designer home furnishings
Designers take a cue from the fashion elite with the latest in high end décor for less
0
Designers take a cue from the fashion elite with the latest in high end décor for less
Target and IKEA debut their designer home furnishings
 It's time for interior design to have a go at it inside the high-meets-low ring with the latest design collaborations headlined by industry heavy hitters. First to the mat is New York designer Dror Benshetrit who is the brainchild behind the avant-garde label Studio Dror responsible for such designs like planks of wood that hang on the wall like an art installation but sit on the floor to resemble a chair.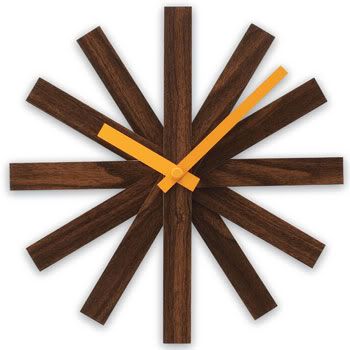 His latest project is a 23-product Target collaboration filled with your garden variety linens and stationary as well as eye catching pieces like a retro looking sunburst wall clock ($24.99) and an ever morphing shelving unit ($89.99).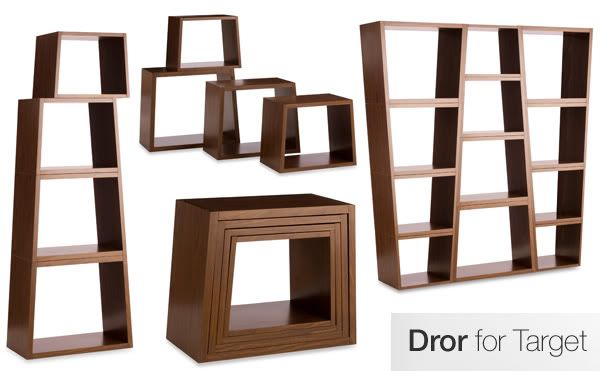 In the unit, sets of four trapeze shaped wood boxes stack on top of each other to create an angled tall shelf or can be nestled together for storage. And if that's not unusual enough for you, next up is IKEA with its PS Collection which includes Swedish big name Front and their storybook chair.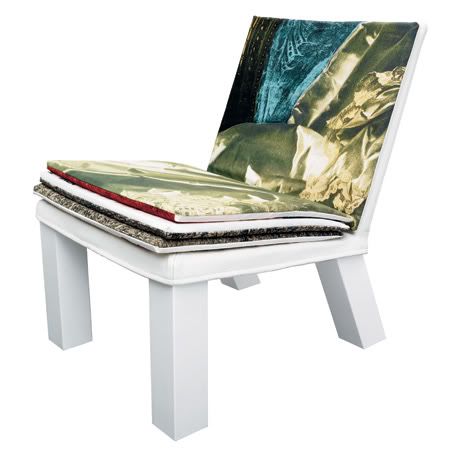 And I kid you not, it literally is a storybook! The cushions on the chair fold like the pages of a book to unveil four different prints that tell the story of the Swedish history of textiles. Talk about page turner!
Also see: underwood interiors dallas
-Wendy
Daily Sales Email, or Subscribed to our RSS Feed? Don't miss a Sale!
Posted by Wendy at 12:00 AM
bargain news , DECOR , STYLE/BEAUTY |