0
WHAT: Botkier New York Spring 2016 Sample Sale
WHY: Handbags up to 75% off at the Botkier New York Spring 2016 Sample Sale.
Spend while you save on timeless pieces like their bold cross bodies, totes, classic satchels, and iconic trigger bags and receive complementary monogramming with purchases on April 13th, 16th, and 17th.
Cash and major credit cards are accepted. All sales are final.
WHEN: 4/13 – 4/17; W (9-7), Th (10-7), F-Sat (10-8), Sun (11-7)
WHERE: Botkier Soho
473 West Broadway
between Houston and Prince Streets
New York, NY
646-467-8168
SUBMITTED BY: TheStylishCity.com
For the complete list of today's sales and sample sales check HERE
Posted by Bindra at 01:18 AM
Calendar Pick , Handbags & Accessories , NYC Sample Sales & Retail Sales , Sample Sales NYC , Today's Sales
|
0
WHAT: Vhernier Spring 2016 Trunk Show
WHY: Shop the newest collection from Vhernier at Saks Fifth Avenue.
WHEN: 4/4 – 4/17; daily (10-8:30)
WHERE: Saks Fifth Avenue
611 5th Avenue
Jewelry on One
New York, NY 10022
Posted by Bindra at 12:54 AM
Jewelry & Watches , Today's Sales , Trunk Shows
|
0
WHAT: Spring 2016: As Worn in the Real World Online Sample Sale @ Ruelala.com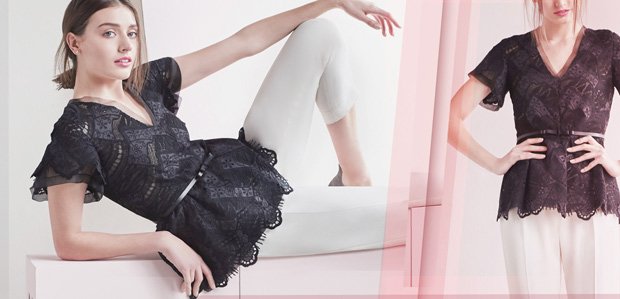 WHY: Spring 2016: As Worn in the Real World up to 60% off!
WHEN: 4/4 11am – 4/6 11am
WHERE: RueLaLa.com
*To sign up & access the sales, please click here.
Posted by Bindra at 03:51 AM
Online Sample Sales , Today's Sales , Women's Clothing
|
0
WHAT: Weekend MaxMara Spring '16 Spotlight Event
WHY: Celebrate the arrival of Spring this Thursday with WeekendMaxMara.
From 4pm to 7pm, enjoy a chic coffee bar from The Rolling Bean. Also, indulge in light refreshments and view the latest collection with informal modeling.
WHEN: 3/31; Th (4-7)
WHERE: Saks Fifth Avenue
611 5th Avenue
New York, NY 10022
Posted by Bindra at 01:00 AM
Events & Promotions , Today's Sales , Women's Clothing
|