0
260 Sample Sale shared pics from inside the Michael Kors Collection Sample Sale. Shop discounts on women's designer ready-to-wear apparel, evening wear, and accessories at prices far below retail.
WHEN: 9/3 – 9/8; Tue (10-8), W-Th (10-7), F-Sat (10-8), Sun (10-5)
WHERE: 260 Sample Sale
151 Wooster Street
New York, NY 10012
Images credit: 260 Sample Sale
Posted by Staff Writer at 02:10 AM
Sample Sale Reviews
|
0
Michael Kors launched his all-American sportswear label in 1981, earning countless awards, an A-list clientele and global recognition for his luxurious take on sophisticated clothes designed for a woman's everyday life. Synonymous with easy glamour, timelessness and a jet set lifestyle, the collection includes sophisticated separates and eveningwear as well as shoes, handbags and other accessories.

Posted by Bindra at 01:56 AM
Bridalwear/Eveningwear , Calendar Pick , Handbags & Accessories , NYC Sample Sales & Retail Sales , Sample Sales NYC , Today's Sales , Women's Clothing , Women's Footwear
|
0
WHAT: Michael Kors Online Sample Sale @ Gilt
WHY: Michael Kors Sunglasses up to 70% off!
WHEN: 8/23 9am – 8/26 9am
WHERE: Gilt.com
*To sign up & access the sales, please click here.
Join Gilt to find the best brands at 70% off – no coupon needed!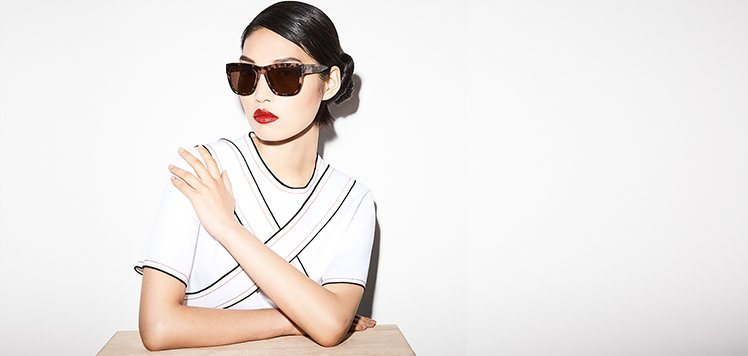 Posted by Bindra at 06:18 AM
Eyewear , Online Sample Sales , Today's Sales
|
0
WHAT: Designer Blowout Sample Sale
WHY: Shelly and Renee Productions presents Designer Blowout Sample Sale. Women's clothing at a discount.
Designers include Michael Kors, Givenchy, Kenzo, Loewe, Moschino, Nina Ricci, Valentino, Oscar de la Renta, and more.
Credit cards accepted. All sales final.
No children, no strollers, no exceptions please.
For more information, call 212-920-1211 or visit shellyandrenee.com.
WHEN: 3/18 - 3/19; Sun (11–5), M (11-7)
WHERE: 37 West 57th Street
9th Floor
(between 5th & 6th Avenues)
New York, NY
212-920-1211
For the complete list of today's sales and sample sales check HERE.
Shelly & Renee Productions! Your source for the best Sample Sales in New York City.
Moda Operandi
See it, Love it, Get it! Shop Fall's Best Sellers! $750 off $2500 with promo code LUXE700
Shop now!
Posted by Bindra at 03:00 AM
Calendar Pick , NYC Sample Sales & Retail Sales , Sample Sales NYC , Today's Sales , Women's Clothing
|