Helmut Lang
0
260 Sample Sale shared pics from inside the Helmut Lang Sample Sale. Shop coolest men's and women's fashion including clothing, shoes, and accessories from this iconic brand.
WHEN: 8/14 – 8/19; Tue (10-8), W-Sat (10-7), Sun (10-5)
WHERE: 260 Sample Sale
150 Greene Street
New York, NY 10012
Images credit: 260 Sample Sale
Posted by Staff Writer at 08:27 AM
Sample Sale Reviews
|
0
Founded in 1986, Helmut Lang redefined fashion and style through innovative tailoring and a deep engagement with contemporary avant-garde culture. In 2006, Fast Retailing pivoted the brand into a successful contemporary business and enabled global expansion. In 2015, the brand relaunched with a newly refined vision for the collection and introduced a new retail concept at the brand's Los Angeles flagship on Melrose.
Posted by Bindra at 01:28 AM
Calendar Pick , Handbags & Accessories , Men's Clothing , Men's Footwear , NYC Sample Sales & Retail Sales , Sample Sales NYC , Today's Sales , Women's Clothing , Women's Footwear
|
0
WHAT: Helmut Lang Online Sample Sale @ Gilt
WHY: Helmut Lang Clothing up to 70% off!
WHEN: 7/14 8am – 7/17 8am
WHERE: Gilt.com
*To sign up & access the sales, please click here.
Join Gilt to find the best brands at 70% off – no coupon needed!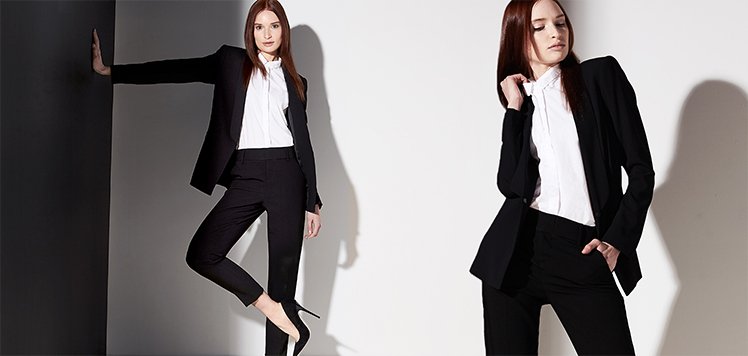 Posted by Bindra at 08:13 AM
Online Sample Sales , Today's Sales , Women's Clothing
|
0
WHAT: Theory & Helmut Lang Sample Sale
WHY: Sample sale extended. Continuing at the 50% off reduced prices. More shoes, premium denim, and accessories added.
Women's and men's clothing and accessories at a discount at the Theory & Helmut Lang Sample Sale.
Includes samples and slight irregulars.
WHEN: 7/16 - 7/20; M-Th (11-7), F (11-3)
WHERE: 261 West 36th Street
2nd floor
New York, NY 10018
For the complete list of today's sales and sample sales check HERE.
Theory is committed to giving its customers a feeling of confidence each and every day with a sophisticated look that is modern and cool, effortless and timeless. This is the new American sportswear. Wear it now—and wear it forever.
During his debut in Paris in 1986, Helmut Lang seduced the fashion world with minimalist designs, tailored suits, flat-front pants, and low-rise jeans. Today, the brand showcases an urbane style marked by clean lines, rigorous tailoring, and luxe materials. True to its founding spirit, the label creates essential garments for the new avant-garde.
Posted by Bindra at 01:45 AM
Calendar Pick , Handbags & Accessories , Men's Clothing , Men's Footwear , NYC Sample Sales & Retail Sales , Sample Sales NYC , Today's Sales , Women's Clothing , Women's Footwear
|