0
WHAT: The Coach Originals NYFW Pop-up Shop
WHY: To coincide with creative director Stuart Vevers' Spring 2020 show on the High Line, Coach is launching a pop-up shop called "The Coach Originals" inside its Madison Avenue boutique.
In addition to bags, the pop-up will carry a mix of small leather goods, some giftables and product-care ideas. Includes 39 vintage styles and 14 new styles with prices ranging from $150 to $1,200.
Visitors will also have the opportunity to try several new retail initiatives: Coach Rented, where — for the first time — customers will be able to rent an authentic restored Coach vintage bag; Coach Create, which enables clients to customize bags, and Coach Cares, an on-site cleaning and restoration service.
WHEN: 9/7 - 9/15
WHERE: 595 Madison Avenue
New York, NY 10022
For the complete list of today's sales and sample sales check HERE.
Coach is a modern American luxury brand with a rich heritage rooted in quality and craftsmanship. All over the world, the Coach name is synonymous with the ease and sophistication of New York style.
Posted by Bindra at 05:13 AM
Handbags & Accessories , Pop-up Shops , Today's Sales
|
0
WHAT: Coach NYFW Viewing Party
WHY: You are invited to the livestream viewing party for Coach Fall 2016 collection.
Show begins promptly at 4PM. DJ set by Vashtie. Cocktails will be served.
RSVP to [email protected].
WHEN: 2/16; Tue (3:30-5:30)
WHERE: Coach Soho
143 Prince Street
New York, NY
Posted by Bindra at 01:57 AM
Events & Promotions , Handbags & Accessories , Men's Clothing , Today's Sales , Women's Clothing
|
0
WHAT: Coach: Beloved. And back on Rue. Online Sample Sale @ Ruelala.com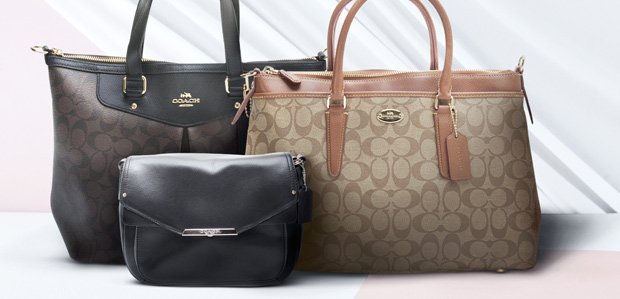 WHY: Coach: Beloved. And back on Rue. up to 60% off!
WHEN: 2/8 11am – 2/10 11am
WHERE: RueLaLa.com
*To sign up & access the sales, please click here.
Posted by Bindra at 03:08 AM
Handbags & Accessories , Online Sample Sales , Today's Sales
|
0
WHAT: Coach x Details Launch Event
WHY: Join DETAILS Fashion Director Matthew Marden as we unveil our limited edition Coach x DETAILS Rip and Repair Manhattan Backpack.
RSVP at http://coachxdetails.splashthat.com/
WHEN: 10/8; Th (7PM)
WHERE: Coach
143 Prince Street
New York, NY 10012
Posted by Bindra at 01:33 AM
Events & Promotions , Handbags & Accessories , Today's Sales
|