Spa for Mom
Strike while the iron's hot. After all, she is your mother.
0
Last minute purchasers unite and mother's pass these along to your cash-strapped kiddies. Lucky for you, the spa industry's recovery is much slower than that of Goldman Sachs; and as a result, for Sunday, there are Mother's Day specials galore.
If you live midtown area – or your mother does – then on the west side, Faina Day Spa has a three hour special including manicure, pedicure, facial and aromatherapy massage. Or on the east side, and for $20 bone less, you're madre can enjoy a hot stone massage, ionic facial, seaweed massage and sauna at  Elemur Day Spa 56 on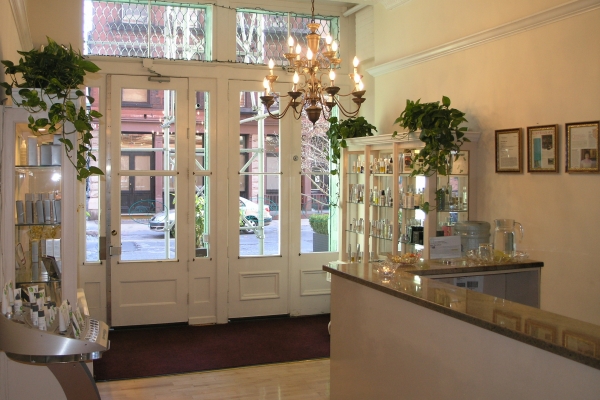 56th and 3rd. For downtowners, Tribeca Beauty Salon (pictured) on Harrison Street is offering both Mother's Day specials and mother and daughter packages. Supple Spa on 19th Street has $130 for two collegen facials for mothers and daughters.
For more mother's day spa specials, visit www.spa-nyc.com. Or go ahead and call your favorite spa and ask for mother's day specials. No matter how wonderful you think your favorite spa is, they are hurting for business like the rest of the industry. Strike while the iron's hot. After all, she is your mother.
Emma Dinzebach
Daily Sales Email, or Subscribed to our RSS Feed? Don't miss a Sale!
Posted by Emma Dinzebach at 12:00 AM
bargain news , BEAUTY , Spa Treatments , STYLE/BEAUTY |