Social Networking Has Gone To the Dogs!
0
These days, I think its pretty safe to say that social networking is the new black. Whether you are a member of Myspace, Meetup.com, Linkedin, Facebook or all of the above. (lets not kid there are millions of you out there, myself included, who just cant seem to get enough of these sites!) Feel like your four legged best friend is missing from your network? No problem! Many of these sites have canine specific networking opportunities that give Fido endless possibilities to expand his ever growing buddy list of pooch pals.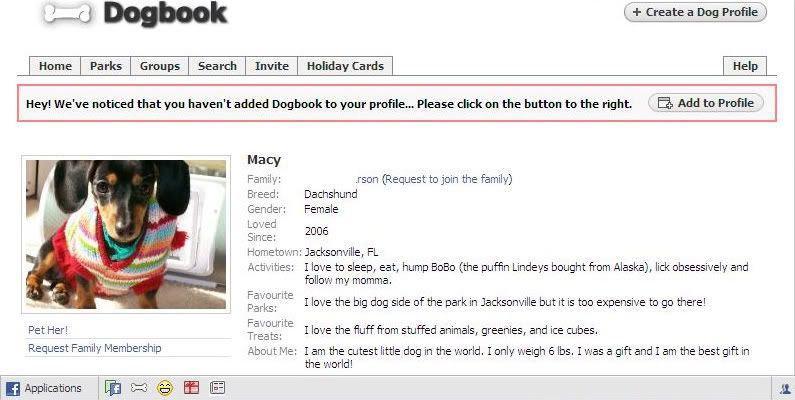 One of the most extensive sites, "Dogbook," was created by the geniuses' of Facebook and allows your dog to  fill out a detailed profile, connect with old dog park pals and relatives, as well as arrange play dates at one of the many fabulous dog parks throughout the big apple.
Meetup.com is another great site for dog owners to join one of the many local breed centric groups that meet on a regular basis at dog parks throughout the city in all areas of Manhattan. Not seeing a group that suits your dogs needs? No Problem, Meetup.com makes it very easy for you to start your own!
-Lindsey
Daily Sales Email, or Subscribed to our RSS Feed? Don't miss a Sale!
Posted by ladidah146 at 12:00 AM
DOGGIE , Manhattan , STYLE/BEAUTY |