So You Got a Puppy For Christmas...Now What?
0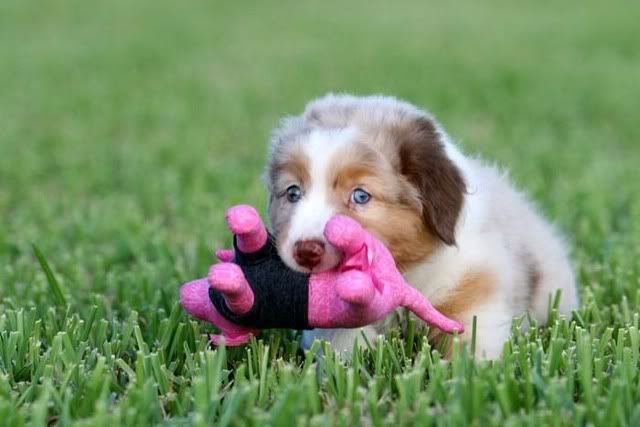 We've all had that moment, (some of us more than others) where you think "I just have to have that adorable droopy eyed puppy in the window."  From that point on you eat, drink and sleep puppy, putting him on the very top of your holiday wishlist.  When Christmas morning came, you opened a beautifully wrapped box with a giant red velvet bow to find that very puppy you've wanted.  After the luster of the cute puppy wears off, you might find yourself thinking..now what? 
The most important thing you can do for your fuzzy pup is enroll them in one of the cities finest dog training programs.  Teaching them all the obedience basics early like sit, stay and leave it are essential to molding your crazy little canine into a first rate city dog.  (Might save a few pairs of your prized Louboutin's from being chewed as well!)
Wag The Dog in Brooklyn believes that dog training should be affordable, offering Puppy Kindergarten, a 6 week/6 sessions group class for $200 a dog.  Group sessions are essential for socializing your little pooch early.  However, if making the trip to Brooklyn isn't an option, they are more than happy to travel to your home for a private in home lesson. 
wagthedognyc.com
Biscuits and Bath also offers a 6 class program for $350 with locations all over Manhattan.  They are highly skilled in teaching your puppy all the control commands in a positive environment that will have your pup growing into a wonderful, well mannered dog!
biscuitsandbath.com
Happy Training!
-Lindsey
Daily Sales Email, or Subscribed to our RSS Feed? Don't miss a Sale!
Posted by ladidah146 at 06:00 AM
Brooklyn , DOGGIE , Manhattan , STYLE/BEAUTY |