Sigerson Morrison Samples Sale
2
Metropolitan Pavilion, 125 W. 18th st, b/t 6th & 7th aves. (212) 897-0795
May 7-9. Wed, 10am-7pm, Thurs, 8am-7pm, Fri, 8am-2pm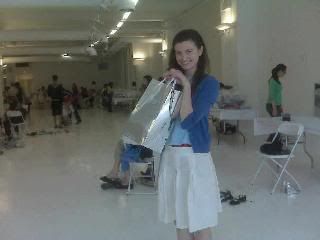 On this lovely Spring day, I convinced my roommate (pictured, with her purchases) to accompany me to the Sigerson Morrison Sample Sale (it didnt take much convincing though), and we took the F train up to west 14th. In the stark white hall of the Metropolitan Pavilion were rows of white tables, covered in shoe size marked boxes. I found a few cute things, but the Belle by Sigerson Morrison shoes I had wanted a few seasons ago, flats with jewel stone things on the toe and rubber pointy toe flats, were nowhere to be found. To clarify, apparently Sigerson Morrison is the higher end line, and Belle by Sigerson Morrison is slightly cheaper. The prices were right, Sigerson shoes for $100,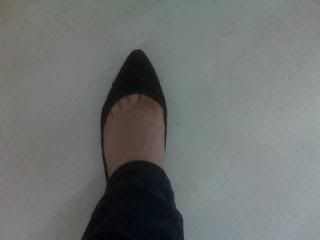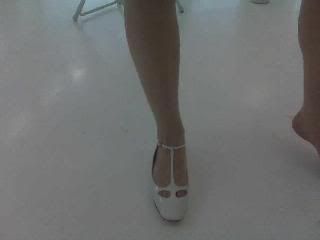 Booties for $125,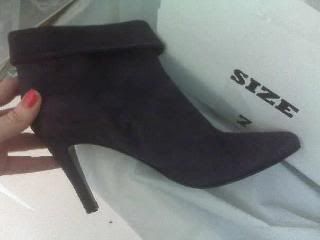 and Boots for $150.
Belle shoes were $70,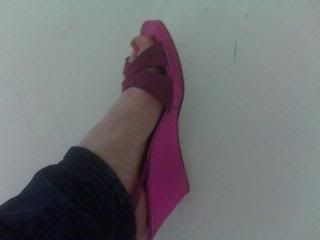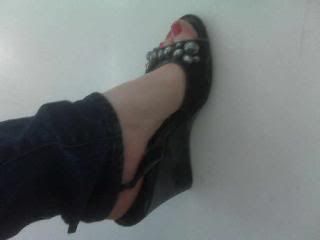 booties were $90, and Boots were $125. There were also jewelled and sequined clutches for $50.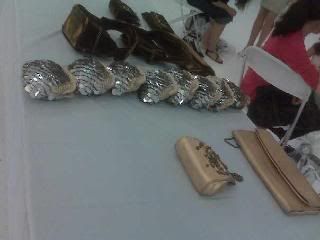 I didn't end up buying anything, but my roomie bought two pairs of flats. I wasn't that impressed with the sale, and there were also hundreds of shoe crazed gals maniacally hoarding piles of footwear, so if that's your scene, go for it.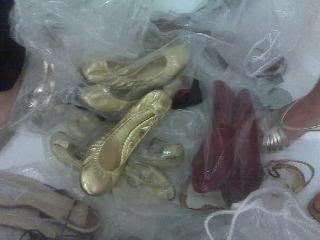 Gold flats by Belle, $70
Let me know what you think!
Daily Sales Email, or Subscribed to our RSS Feed? Don't miss a Sale!
Posted by Arianna at 06:00 AM
Sample Sale Reviews , SHOES/ACCESSORIES , STYLE/BEAUTY |