She bangs, she bangs: is your fringe a folly or a foe?
Fringes- Folly or Foe?
0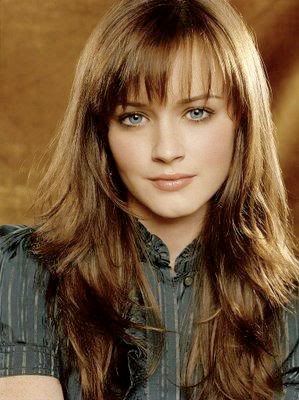 Side-swept, blunt, wispy and chopped: this so-called "trimming terminology"dances across the tongues of thousands of women (and Pete Wentz) when in the comfort of their hair stylist's chair. Bangs are the hair's mane accessory – pun intended – and can virtually transform a person's look in a matter of snips. If you've heard the, "It's just hair" argument more times than you can count and still can't decide if a flirty fringe above your brow is right for you, here are a few factors to consider before taking the proverbial plunge. 
Maintenance and cost
Pro: Major salons offer free bang trims to repeat customers. I, as a frequent purveyor of bangs, will tip my stylist $10, even if there's no charge involved. I won't share how much I pay to have the rest of my hair cut – as a bargain "connoisseur," it's almost embarrassing, though I will defend as necessary – but will say that free is almost always cheaper than a charge.
Con: Expect to be tipping out on a biweekly basis. Even if you're growing your bangs out, they require maintenance to look less scraggly and more sophisticated.
Visual
Pro: As stated, bangs can change your look in a matter of minutes. A side-swept bang can soften the face; a shorter, blunt fringe is edgy and the motif of many a rockstar.
Con: Many five-year olds would agree. Make sure your stylist knows you're going for grownup, not hopscotch. Also, pay adamant attention to your forehead – the likelihood of breakouts, even on preternaturally perfect skin, is higher when rubbed against follicles laden with styling products and natural scalp oils – and for heaven's sake, keep your hands off the goods.
Commitment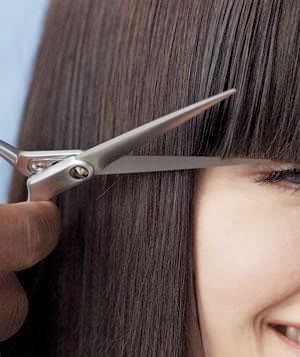 Pro: If the thought of going from a below-the-shoulder shag to a chin-happy bob sends you into shock, adding bangs will cut out some length without cutting your lifeline.
Con: When you do grow them out, say hello to your two new best friends: headbands and bobby pins.
And if you still can't make up your mind, remember: it really is just hair.
-Karyn Polewaczyk
Daily Sales Email, or Subscribed to our RSS Feed? Don't miss a Sale!
Posted by Mirela at 12:48 AM
BARGAIN GUIDES , bargain news , BEAUTY , Fashion: Trends, Style, and Business , Style , STYLE/BEAUTY |