READY-TO-WARES
0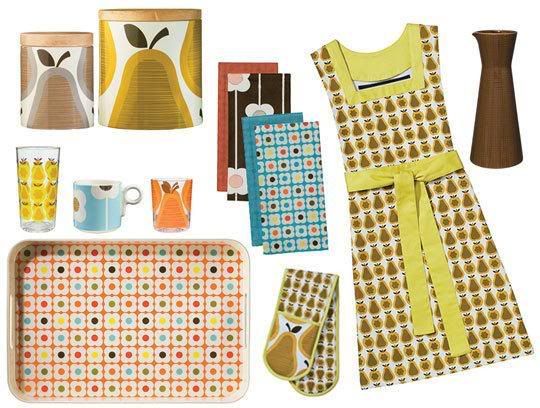 Retro chic womenswear and home designer Orla Kiely gets inspired this February with her new Target designer collaboration line. Known for multi-colored petal pattern designs that pop, Kiely imprints her flair for color onto everything from oven mitts to shoe organizers. The line covers homewares fit for the kitchen, closet, bath, and office. The latest print/color inspiration? Stemmed floral and pear prints in bright blues, yellows, and oranges that pepper everything from kitchen basics like linens, serving trays, tableware, and aprons to CD storage boxes, milk crates, and laundry hampers. And unlike head-scratching design collabs that look nothing like the original, all the prints actually mimic looks from Kiely's namesake collection.
Just take a peek at her flower abacus shade ($150) or the apples and pears mug ($22)! See the resemblance? Now get the same retro décor for less come the first week of February when Orla Kiely pops into stores.
-Wendy Wong
Daily Sales Email, or Subscribed to our RSS Feed? Don't miss a Sale!
Posted by at 11:40 AM
DECOR |