Olive & Bettes One Day Retail Sale
0
Olive & Bette One Day Retail Sale
WHAT: Olive & Bette's one-day sale  with savings up to 75% off promises to be a winner if you're looking for warm-weather or just plain warm apparel and accessories.
WHY: Savings up to 75% off!
If you need warm:
Autumn Cashmere sweaters were $275, now $70
Hudson Jeans were $180, now $45
Charlotte Tarantola sweaters were $130, now $35
Nanette Lepore jackets were $380, now $95
Tibi dresses were $285, now $70
If you need warm weather:
Tibi Shorts were $240, now $60
Sharon Segal Tees were $80, now $20
Splendid Dresses were $145, now $35
Rebecca Taylor sleeveless shirts were $300, now $75
Theory Cropped Pants were $180, now $45
WHEN: Tuesday, December 9th  8 am- 7 pm
WHERE: Olive and Bette's
384 Bleecker Street @ Perry
212.206.0036
PAYMENT: Olive and Bette's accepts cash, American Express, Visa and MasterCard.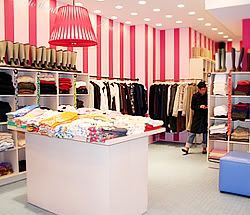 Check out today's New York sample sales
Daily Sales Email, or Subscribed to our RSS Feed? Don't miss a Sale!
Posted by at 12:29 PM
bargain news , NYC Retail Sales , Today's Sales |