Mara Hoffman Samples Sale
0
On lovely Greene street in my absolute favorite (shopping) part of Soho, the Mara Hoffman sample sale is currently being held, in all its colorful, wrap dress glory. I've surprisingly never seen Hoffman's designs before, and was therefore pleasantly surprised to find that her dresses, mainly made of patterned Jersey, are quite delightful. Although not necessarily my personal taste (I'm more of a black pants, white tee, cashmere scarf kinda gal), the colorful dresses, shirts, and bathing suits at the sample sale are certain to please many a Vogue City girl. There are racks and racks of Diane von Furstenberg-esque dresses that range from $25 to $175.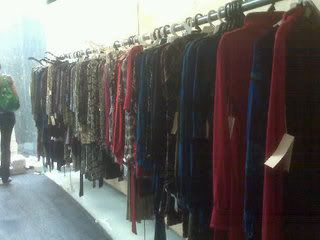 My personal favorite is a gray (of course) Jersey dress with black tree designs on it.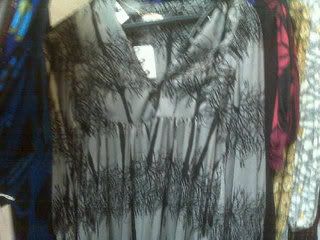 I also enjoyed the cool sandals which are a twist on the popular gladiator/grecian sandal (Wedges: $20, Flats: $40)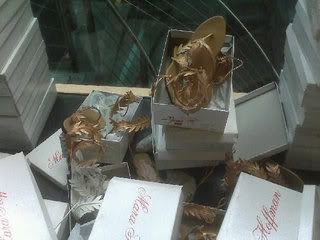 There were also some great little pastel, pinstriped jumpers and jackets that caught my eye.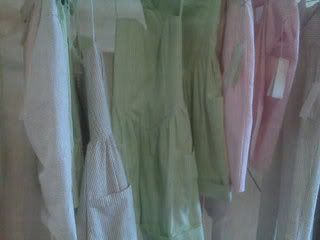 When: June 12-15. Thurs & Fri., 10 a.m.-7 p.m.; Sat., 11 a.m.-7p.m.; Sun, noon-6 p.m.
Where: 70 Greene St., b/w Spring & Broome Sts. (212) 505-3020
If you're a fan of bright colors and good deals, check it out!
-Arianna
Daily Sales Email, or Subscribed to our RSS Feed? Don't miss a Sale!
Posted by Arianna at 10:56 PM
Sample Sale Reviews |