Luca Luca Samples Sale
0
The Luca Luca sample sale has a great selection of gowns, cocktail dresses and separates from both the fall/winter and spring/summer collections. I personally found the product to be a little mature for my liking- more appropriate for my impeccably stylish mom than me. But that's not to say there aren't some great finds. Spring/summer jackets are $250, skirts are $150, pants are $150 and dresses are $300. There's also a table of beautiful lightweight knit sweaters for $100-150.Fall/winter jackets are $350, skirts $200, pants $250 and dresses are $500. There's also a nice selection of dramatic and beautifully crafted evening gowns from $500-1000. And there's a small selection of shoes at great prices – shoes $100 or $150 for 2 pairs. Boots/booties are $150.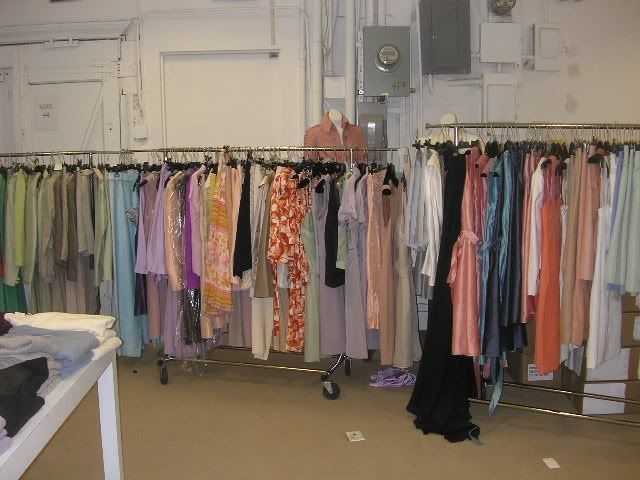 It wasn't crowded, the merchandise is well-displayed and the sales people were friendly and helpful. There's space and mirrors to try stuff on. And the location is also not too far off the beaten track on West 36th between 5th and 6th. Note that all sizes are Italian. If you are a devotee of the brand or have an upcoming occasion that requires a new gown or cocktail dress, it is worth stopping by.
 19 West 36th Street between 5th and 6th – 4th floor 9 a.m. – 6 p.m. May 22 9 a.m. – 6 p.m. May 26 through May 29 11 a.m. – 5 p.m. May 30 through May 31
Daily Sales Email, or Subscribed to our RSS Feed? Don't miss a Sale!
Posted by jordan at 11:57 AM
bargain news , Sample Sale Reviews |