Jennifer Tyler sample sale
0
WHAT: JENNIFER TYLER SPRING SAMPLE SALE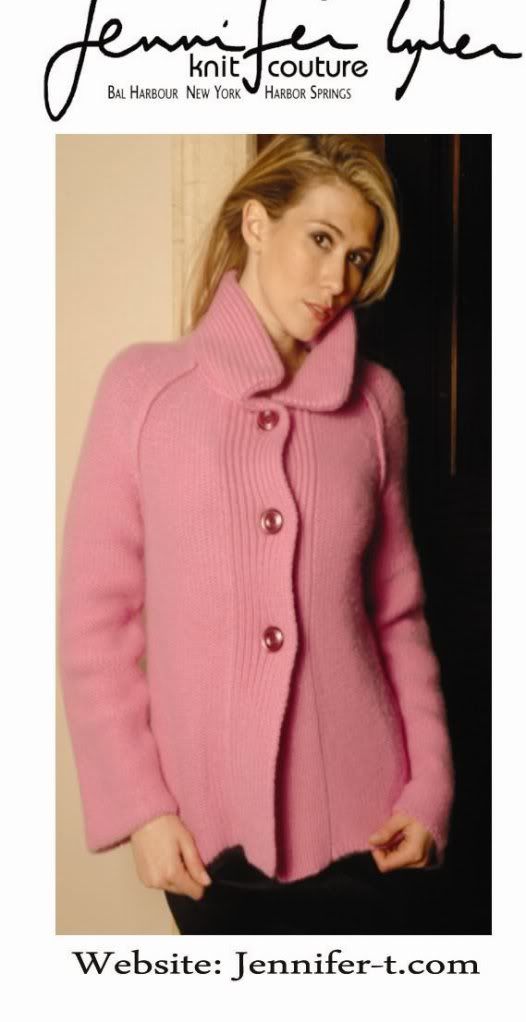 WHY: BRITISH DESIGNER JENNIFER TYLER (formerly of Madison Avenue & Miami's famed Bal Harbour Shops) SPRING TRUNK SHOW & SAMPLE SALE PLUS DESIGNER BACK ROOM:ELLEN RAINES MARTIN (Accessories), PAMELA FERRARI (One-of-a-Kind Italian Dresses and Separates)
"Slum Dog Millionnaire" inspired sheer and printed tunic/dresses in dramatic colors and embellished with embroidery and baubles top the list of new spring items on sale — here $150, were $255.
Solid colored washable short Kurtis silks in 15 colors —  here $75, were $195.
More silk styles in twinsets, crews, vees and polos – here $35, were $110 to $175.
Spring, light weight cashmere tee's – here $50, were $325.
100% Fine Cashmere Cable Vee's in 10 colors – here $99, were $295.
From Ellen Raines Martin:
Plastic wired neck pieces and French smocks – now $65, were $120
Silk taffeta, embroidered wraps with flowing fringe in glistening colors – here $1,150, were $2,400.
And much, much more!
WHEN: Wednesday .-Saturday, May 27-30th  
10 a.m. to 7 p.m. daily
WHERE:The Helmsley Carlton House  
680 Madison Avenue (between 61st and 62nd Streets)
Daily Sales Email, or Subscribed to our RSS Feed? Don't miss a Sale!
Posted by jordan at 12:57 PM
bargain news , Today's Sales |