Isabella Co. Showroom Sample Sale
0
WHAT:Isabella Co. Showroom Sample Sale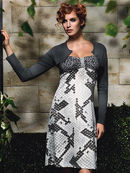 WHY:Womens Clothing Sample & stock sale. This showroom features women's ready-to-wear collections of the finest European designers from France, Germany and Holland: Basler, Bianca, Creenstone, Gerard Darel, Annette Gortz, Marc Cain and Sita Murt. Sizes 4-18 are available (sizes vary by collection). Sold in the finest department and specialty shops. For a preview of their collections, visit their website at www.samplesalenewyork.com.
WHEN: June 8-18 M-F 10-4
WHERE: The Isabella Co. Showroom, 205 West 39 Street (7-8 Avenues) 17 Floor 212.302.2055
Daily Sales Email, or Subscribed to our RSS Feed? Don't miss a Sale!
Posted by jordan at 03:40 PM
bargain news , Sample Sales NYC , Today's Sales |