High end to hobo chic
0
High end designers have taken note:  women want their closets AND balance sheets to look fabulous.  The option to splurge versus save can be tricky.  There are certainly pieces worth investing in – great fitting jeans, a solid black blazer, a rich husband – and those that aren't; namely, everything else and anything trendy.  I typically prefer to save up for something I know that will last me for years, both quality and style wise – say, the ubiquitous Diane von Furstenberg wrap dress – but also like to have fun with seasonal pieces that I may tire of after a few months.  And in the latter case, I'd rather not fork over my hard-earned cash for a fad that passes like the wind.  Norma Kamali, Vera Wang and Matthew Williamson brought their status and names to three bargain retailers.  I had to know:  does the buck pass?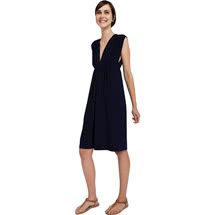 When I think of Wal-Mart, I think of screaming children, discounted school supplies and ill-fitting blue smocks.  Unscathed by these hurdles, Norma Kamali, the knitwear maven of the 70s, launched a ridiculous cheap line at American's superstore four years ago that's still going strong today.  This jersey dress, $20 at Wal-Mart stores, is cute, travel friendly and costs a fraction of a style from her original boutique line.  I give it a green light, though urge The Vogue City readers to check out these styles in person and not order online – a gingham skirt for $15 looked great on the web but felt chintzy in person.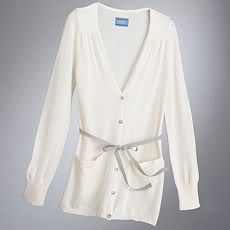 Kohl's, a subsidiary of Macy's, has hosted Vera Wang's SimplyVera line for several years.  Her smoked yoke cardigan is listed for $64 online, and is yet another example of my opinion that it's "Simply" too expensive.  I can't justify spending more than $30 for anything at Kohl's, whether it's a bed set or sweatshirt, and find that Ms. Wang's styles here are either completely boring or way too whimsical.  I'll pass.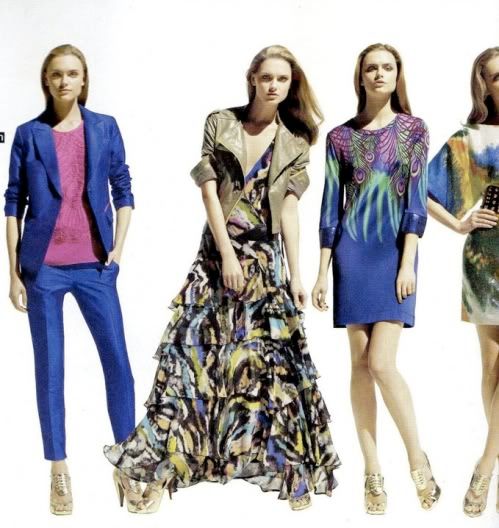 H&M hypes up their guest designer lines like an anxious kid on Christmas Day.  Matthew Williamson joins the likes of Madonna and Karl Lagerfeld with his line, launched on May 14.  And like any good Santa, H&M leaked a few pieces for preview at the beginning of the month.  With prices starting at $30 for a T-shirt and $75 for a silk dress, it tips the scales of their discount diva ambiance.  I do know that these pieces often move fast, and if you're not willing to dole out your dollars, some other fashionista gladly will.  The verdict?  If you find something you really love – his style ares exceptional – go for it; the really outlandish stuff will probably stay and make it to the clearance racks within a few months.
-Karyn Polewaczyk
Daily Sales Email, or Subscribed to our RSS Feed? Don't miss a Sale!
Posted by karynpol at 12:00 AM
APPAREL , Bargain Hunting , bargain news , STYLE/BEAUTY |