Gen Art SHOP NYC Sale
0
WHAT:Gen Art SHOP NYC Sale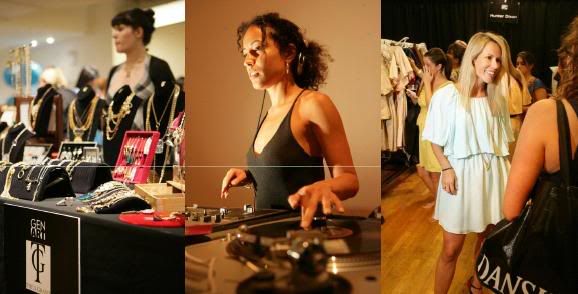 WHY: SHOP NYC features over 50 high-end emerging designers selling overstock and current season samples. It is attended by high profile industry and press and over 1500 shoppers. Our guests shop all night, enjoy music from a great DJ and sip cocktails from an open bar. They also enjoy a range of complimentary beauty treatments, from hair and makeup touch ups to relaxing massages. Gen Art's Shop NYC – the event that Citysearch calls "'one of the coolest shopping events" – is once again bringing the best in emerging fashion to Gen Art's fashion-savvy New York audience.
Hayden Harnett handbags 40-70% off retail price
B-Side Jewelry was $100-$500 SHOP NYC price $55-$400
Digby & Iona necklaces and rings were $ 100-600 SHOP NYC price $40-$300
DRU New York shoes were  $120-140 SHOP NYC price $40
Falls silk dresses, tops and sweaters were $225-$345, SHOP NYC price  $45-$75
H Fredriksson silk tops and dresses were $310 -$350 SHOP NYC price $60 – $70
Hunter Dixon dresses and blouses were $280-500 SHOP NYC price $95-$200
J.O.B. bags and belts were $180-$825, SHOP NYC price  $40-$160
Scosha Hand made Jewelry for men and women was SHOP NYC price $25-$250
Whistle & Flute jackets, dresses, bottoms and tops were $150-450 SHOP NYC price $50-$150
Qi Cashmere sweaters and tops $242-66 SHOP NYC Price $110-45
WHEN: Wednesday, June 3rd 7W; 5pm-10pm
WHERE: 7 West 34th St. 11th Floor (between 5th and 6th Aves.)  
Daily Sales Email, or Subscribed to our RSS Feed? Don't miss a Sale!
Posted by jordan at 02:45 PM
bargain news , Sample Sales NYC , Today's Sales |