Fall Fashion Trend- Must Haves!
0
Fall 2008 Trends
Fur Stlye
Cet automne la fourrure se fait longue, sans manches, brute et quasi sauvage avec le plus souvent une teinte la plus naturel possible!
This Autumn, fur should be worn sleeveless, wild and raw!
Keep it as natural as possible.
Preppy Girl & Plaid Style
Qu'il soit preppy girl sage, collégienne rebelle ou étudiante chic, l'uniforme scolaire détourné est assurément l'un des musts de la saison.
Schoolgirl chic, one of the must have trends this season; think rebelious, naughty student and you have it!
Flashy Colors
Improbable il y'a encore quelque temps, cet hiver aura une tendance forte en couleur ! 
Si l'ensemble est à la simplicité, le violet ainsi que l'orange donne une touche de vitalitée et sera la bonne tendance à adopter. 
This winter, it is time for that splash of strong color, think bold!
Violet and orange give a touch of vitality to classic outfits.
Cecile's Picks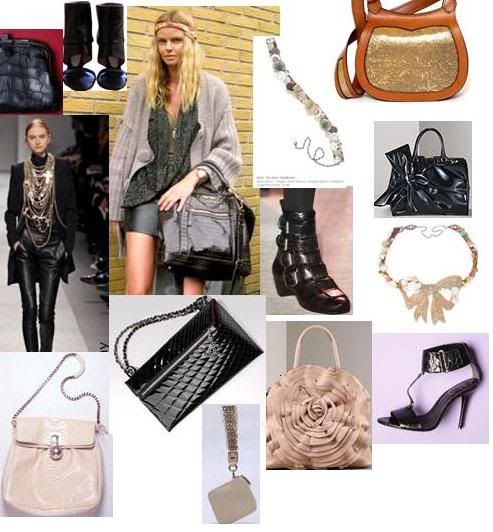 -Cecile
Daily Sales Email, or Subscribed to our RSS Feed? Don't miss a Sale!
Posted by at 10:22 AM
APPAREL , bargain news , STYLE/BEAUTY |