Escada Samples Sale
0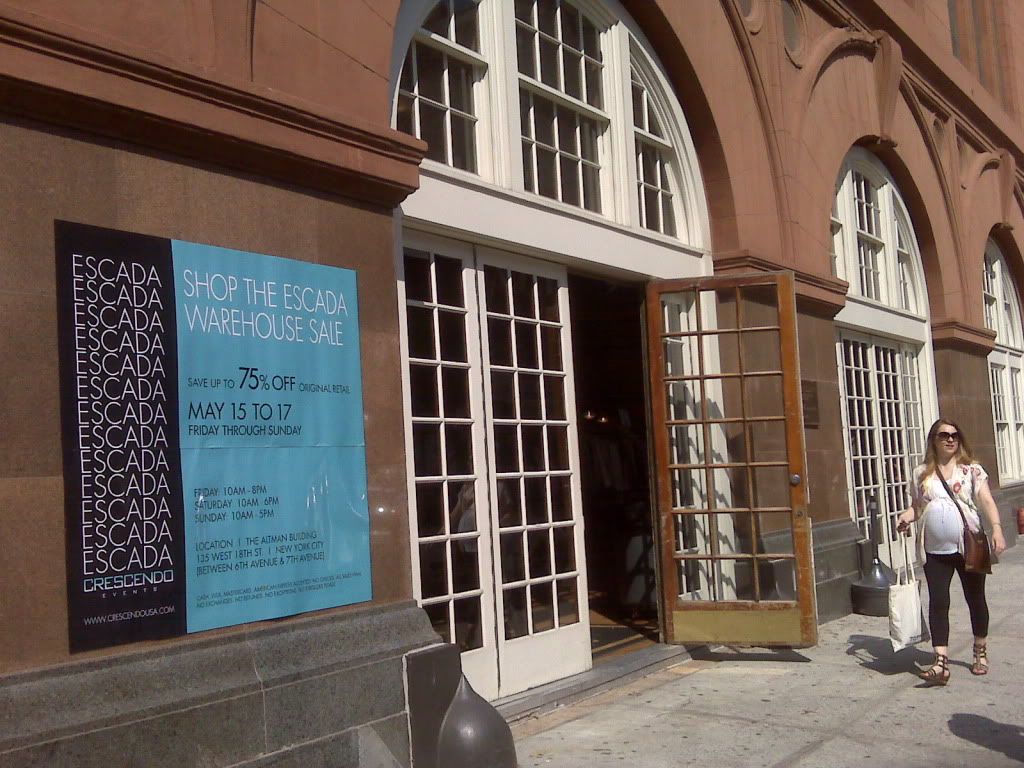 Escada, renowned international luxury women's fashion designer is unloading
a huge inventory of spring, summer, fall, and yes even winter jackets,
coats, sweaters, dresses, suits, shoes, perfume and bags at 75% off with 60%
off on sports ticketed prices, with racks and racks of already reduced red
ticketed items. Clothes are racked by size order from 34-44. You can expect
to find spring and winter jackets reduced from $1,390. to $890. Voile summer
dresses from $370-$99. White and blue jeans slashed from $550 to $49. There
is one cordoned off communal fitting room, so wear your prettiest underwear.
Lines move fairly quickly with a dozen cashiers on hand to ring up your
treasures. Pay by cash, MC, Visa or AX. No return, all sales are final.
Daily Sales Email, or Subscribed to our RSS Feed? Don't miss a Sale!
Posted by James at 01:25 PM
bargain news , Sample Sale Reviews |