Cut Costs by Trimming Your Own Bangs!
0
Bang's continue to pop up from season to season, and by the looks of it are more than just a passing trend, they are here to stay! With that said, it can often become quite an up keep, as they tend to grow out quick, causing frequent trips to the salon.  Instead of spending you're hard earned money, take a look at some of the at home tips and tricks we have come up with that are sheer genius!
The first and probably most important recommendation is to get the right tool, a pair of pointed sharp scissors.  That random pair of scissors lying around your house are probably to blunt, and could end up doing more damage causing split ends.  Once you have the right tools, style and blow dry your hair how you normally would and then section off the hair you are not looking to cut in a clip or pony tail.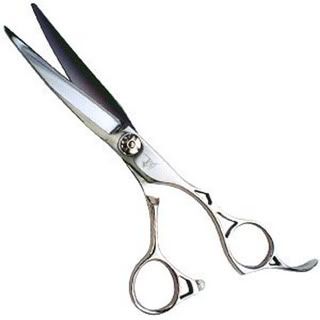 Once you have your hair sectioned off, start in the middle section of the bangs and begin cutting at a 45-degree angle, a little bit at a time. (In this instance, less is always more! It's better to cut a little at a time because you can always snip off more if needed!)  Once you have done your first round of cuts, brush it out to see any spots you missed.
After a few times of doing this on your own, you will begin to feel like a professional (with more money in your pocket!)
Insider Tip: If you're not brave enough to try this on your own, there are several salons who will trim your bangs for free, or for a small fee!
– Lindsey
Daily Sales Email, or Subscribed to our RSS Feed? Don't miss a Sale!
Posted by ladidah146 at 06:00 PM
bargain news , BEAUTY , STYLE/BEAUTY |