Ciao Bow Wow
0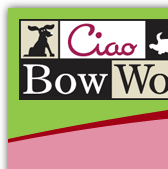 Not only is that a catchy little phrase, it's also the name of a perfectly-place doggie day care, or – I should say – a doggie day spa in the Financial District. We say "perfectly placed" because the day care, boutique and grooming facility caters to all you FiDi-ers out there but providing you a convenient place to put your pooch while you work hard for your money. This means you don't have to leave your pooch alone all day, and you don't have to spend a bunch of time carting her around to points further outside the city center. You can bring her with you when you head to work and drop her at day care!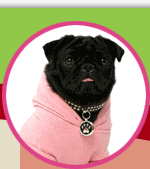 Another thing I love about the day care is that it's eco-friendly and staffed with specially-trained employees who know a thing or two about off-leash dog care. According to the website, "Our supervisors are caring pet professionals who understand canine behavior, communication, and the nuances of off-leash group play. Our play groups are small, and our facility is big! So every pup has plenty of room to exercise and socialize in a safe, fun and oh-so-comfy environment." That's what we like to hear!
This is also a great place to drop your pup off for some grooming while at work, or pick up a cute fashion statement while on your way home. AND you'll feel good about your pup's time spent at Bow Wow Wow, or about your purchases there because, "From food to fashion to bling, every product we carry is natural, luxurious and delectable!"
~happy pampering!
*alexis
Daily Sales Email, or Subscribed to our RSS Feed? Don't miss a Sale!
Posted by Alexis at 09:28 AM
DOGGIE , STYLE/BEAUTY |