Champagne tastes on a beer budget.
0
Ring in the New Year with champagne toasts in these money saving cocktail choices. Simple flutes from Red Envelope come etched with the word "cheers" in varying languages.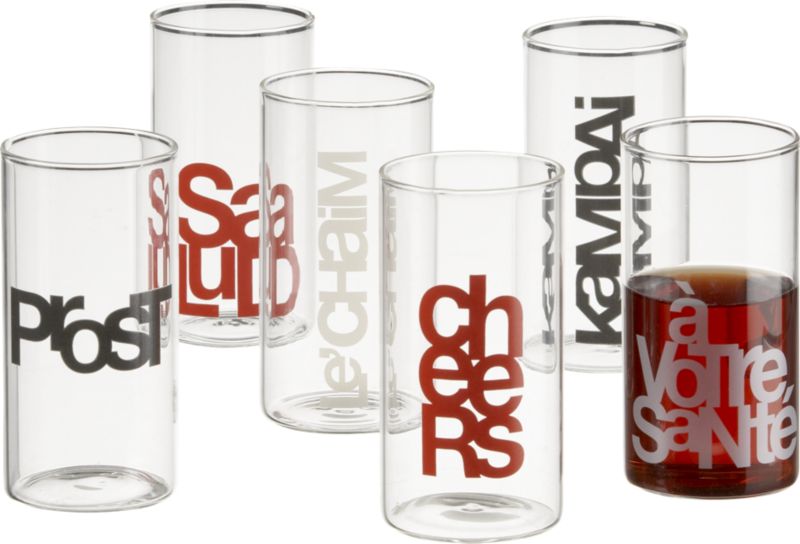 But the $45 price tag that comes with might not bring so much cheer to your pocket book so opt for CB2's hand blown wine glasses ($22) for a midnight salute sure to raise your spirits. But what are cocktails without the fun accessories?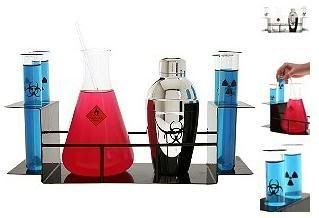 Urban Outfitters offers a chemistry themed set ($36) with glass beakers and tubes perfect for whatever cocktail concoctions you brew up. But all you need to mimic the look are some plain glass pitchers and decanters and a black Sharpie.

Create your own science experiment with chem lab beakers ($6) and decanters ($6) from CB2. All you need is a steady hand to trace little biohazard signs on the containers and you have a set sure to have guests mixing bubbly potions to last through midnight!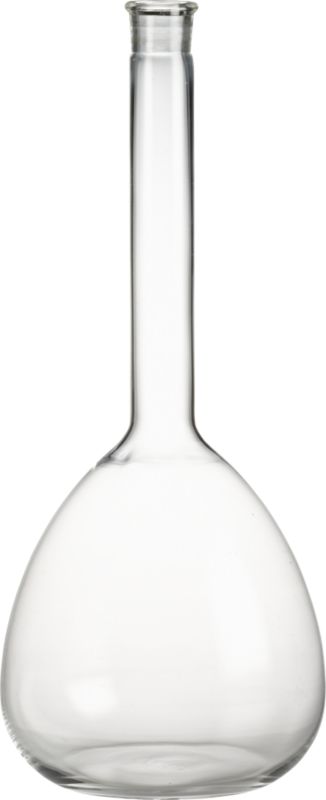 -Wendy Wong
Daily Sales Email, or Subscribed to our RSS Feed? Don't miss a Sale!
Posted by at 06:00 AM
bargain news , DECOR , STYLE/BEAUTY |