Bridesmaid blues
What would a New York bargain savvy girl do with that old bridesmaid dress?
1
"Something old, something new."  The saying that rings from every chapel, backyard reception and simple civil ceremony in New York City, celebrating the vow of marriage and eternal wedded bliss.  And with that charming ring comes the bride; with the bride come her bridesmaids dressed in colors, fabrics and textures of complementing dresses that are often worn once, then stored for safe keeping in the deep throes of a closet, never to see daylight again.  
As a sister of a soon-to-be-bride and a bridesmaid many times over, I can't tell you how many times a seamstress has gushed over my taffeta or lace-spiked bridesmaid dress, insisting I can wear it again.  But how, and where?  Do you just toss on leggings underneath a tea length yellow chiffon number and call it a day, or is there more to it?  The answer is that there is more to it – if you're willing to go the extra mile.  Designers like Coren Moore, who created the dresses for my sister's wedding, have gotten hip to the multi-million dollar wedding industry's demands for bridesmaid dresses that are more black tie than black plague and can be worn again as-is.  My dress, reminiscent of a raspberry sorbet dessert, will look great when paired with fishnets and black satin pumps for a winter holiday party come December – once I wear it down the aisle with nude pumps and a hydrangea bouquet in a few weeks, of course.
Other options include:  having your dress shortened (or lengthened with extra fabric from the manufacturer or otherwise); adding a belt or straps; lowering the neckline; and, having an overlay (think sheer fabrics, like mesh or lace) attached.  If getting frisky with a sewing machine isn't your thing, a good tailor can do this for you for a fraction of the cost of the dress itself – just bring your own creativity – or you can find a design student from a school like Parsons or FIT to make your old dress their guinea pig.  Now, what to do about that bouquet?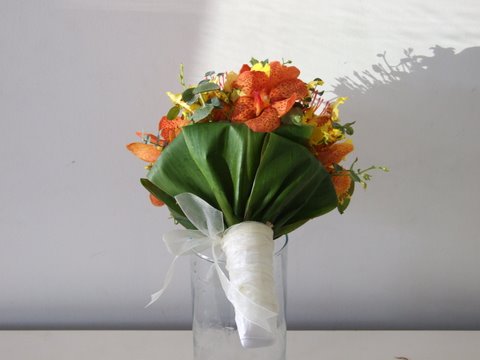 Daily Sales Email, or Subscribed to our RSS Feed? Don't miss a Sale!
Posted by Staff Writer at 12:00 AM
APPAREL , bargain news , STYLE/BEAUTY |