Boho Comeback
Bohemian: a person who lives and acts free of regard to convential rules and practices.
0
Not one for hemp sandals and dreads, I was momentarily resistant to the boho revival until I tasted Proenza Schouler Spring 2010 tie dye, Love Shop maxi dresses, and Rika scarves. Then I thought maybe there is still something fashion can derive from hippies.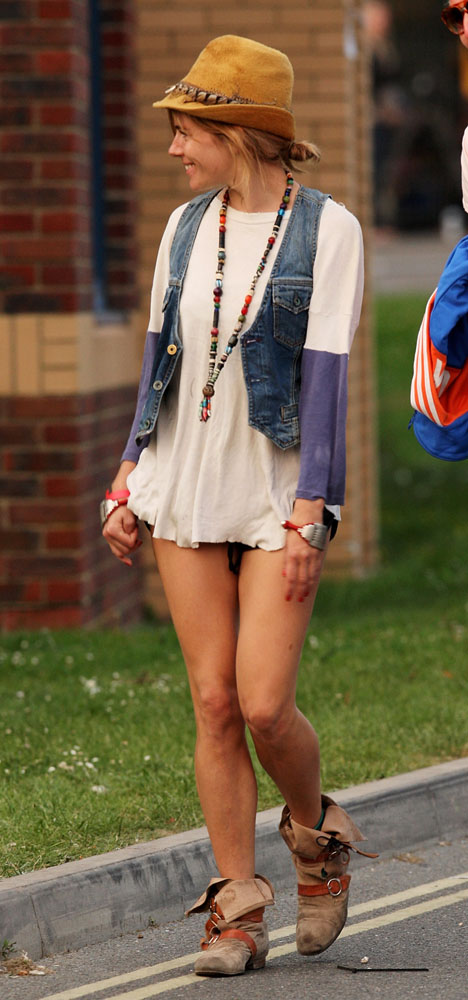 Boho, a style that Sienna Miller made famous and Kooba made into a Sienna handbags, is a nickname for bohemian – a person who lives and acts free of regard to conventional rules and practices. Like the varied print combinations that pranced down the Spring 2010 runways, for fashion, being boho means mixing and matching like it's nobody's business. Denim with lace, tie dye t-shirts and skirts – you name it, it goes. Anything goes! Well, almost anything.
To pull off boho, you have to embody boho's spontaneous style and attraction to comfort. If you love your Madewells or live all summer in your Vince cuffed jean shorts, this is the season for you. Everything boho goes with denim – denim dresses, denim bibs, and vests. Flouncy, printed shirts and soft pima cottons can be worn alone or layered. To pull off this look the style is in the details. Necklaces, bracelets, rugged boots and headwraps make your boho look your own. Don't be afraid to mix and match (with some purpose) you're favorite pieces. And while you're busy coloring outside the lines, have fun.
Peace, Love & Proenza.
Emma Dinzebach
Daily Sales Email, or Subscribed to our RSS Feed? Don't miss a Sale!
Posted by Emma Dinzebach at 12:00 AM
APPAREL , bargain news , STYLE/BEAUTY |